The Life Center of Hernando September 2015 Newsletter
We have two new moms and three children living in the Little House. They are settling in well. One works while the other does child care. 

The House Manager position is still open. Our House Manager got married and left us.

 Does this live-in position sound right for you? The House Manager lives at our residential facility for homeless women and their young children. Primary duties include: assist to maintain a safe and secure facility; attend staff meetings and trainings as requested; respond to requests from residents; assist with intake interviews; conduct site inspections regularly;  understand and follow emergency procedures, including fire procedures; request food, clothing, etc. as needed; assist residents to meet requirements as needed; distribute household supplies; prepare housework schedules; mediate between residents and refer to Program Director for crisis intervention; childcare is not required. House Manager position requires approximately 10 hours/week, plus simply "hanging out" with the residents. A furnished bedroom is provided, plus computer access and utilities. There is NO cash salary. Outside employment is recommended. If you are interested, call Barbara at 352 597-0119 or email  Thelifecenterfl@gmail.com

Everyone is busy, busy, busy. Kristen King started teaching weekly parenting classes.  Barbara Lemoine is overseeing our Success Markers program and our Parents as Educators program. Angela Welsh continues to facilitate weekly Life Skill classes. Robin Cook is holding resident meetings. Silvia Vadell is helping with goals. Kit Raymond is still filling in as temporary House Manager. We are arranging for Bible classes.

What BIG changes would we like to see?   We would like a new building by the new year. We would like to provide transportation for our residents. Some VERY exciting news about transportation is about to be revealed. With God all things are possible.

We are making great progress on our reflooring project and plan to reopen that building soon. We have two rooms promised already and are regularly scheduling interviews with prospective residents.

Ken Santucci perseveres. He committed to reflooring our second building and he stuck by it. Despite dead animals, mold, labor shortages, heat, sickness and lack of lunches, Ken persevered. 

First Ken had to rip out the old flooring. The old particle board was so rotten people were falling through it. It wasn't safe to go to the bathroom! 

The workers arrived. The project was going well. Then the building lost the well pump due to an electrical problem. Ken stopped the flooring project long enough to flip the breakers. It took a few times, but eventually worked. An electrician is still needed!  

Because we have desperate moms waiting for rooms, Ken sped up the timetable. He had the help of hard working Career Source volunteer Beth McGlothin. After he ripped out the old flooring, Ken put down the new plywood. Now he just needed to go get the wood laminate flooring and install it. All he needed was a truck and workers.

The flooring was donated by Christine Collins from Pay It Forward Farm. She is always happy to share with the The Life Center. The 1200 sq. ft of laminate flooring donated by PIFF is pictured. Christine said, "This flooring is sent with lots of love and best wishes for all the young women and children that walk through your doors and across your floors."

More things fell into place. Joseph's House loaned TLC a truck to pick up the new flooring. Beth and one of the new residents unloaded the new flooring off the truck and brought it into the building. Meanwhile, Monte Patterson loaned TLC a trailer and Barbara and Kit loaded the rubble from the old floor onto the trailer. Ken kept everything rolling as he dealt with unpleasant surprises at every turn. The project was about half done. The pressure was on. Ken knew those desperate moms needed a home. He worked Labor Day. 

As an experienced grandpa, Ken knew the rubber ducky set tends to splash water. He told us the flooring donated by Pay It Forward Farm was fine for all rooms expect the bathroom. Ken asked Barbara to pick up alternative flooring at Home Depot. Instead of having to write another check, she got a very nice surprise. 

At Home Depot Barbara met employee Rosemary Atkins. Rosemary knew about TLC and was determined to help. She got management to donate a $25 gift card and then proceeded to get our final bill down to $2.13. She also provided information on applying for a Home Depot grant. We love this community spirit. We can hardly wait to move the furniture back in and say "Welcome" to our new moms

Monthly support

Twin bed frame 

Bed pillows

Twin size bedding: any kind

Cribs

Flat Crib sheets

Baby sleep sacks all sizes 

Baby changing pads

Size 2, 3 4 or 5 diapers 

Gift cards for undies, shoes, birthday gifts

Box fans 

Cleaning Supplies/laundry soap/ bleach/ lice shampoo

Paper Products: Towels, Toilet paper

Hygiene items: shampoo, conditioner, feminine hygiene, baby wipes

A building donated for expansion or funds to buy a house we are looking at

Folding chairs & table

Wash cloths and hand towels for bathrooms and kitchen

Long low dresser

Small TV with VHS

USB wireless adapter

Blackout curtains for two 30″ long x 50″ wide windows

Bedside lamps (wall-hung is best)

Alarm clocks with or without radio. 

A shed

Yarn of any kind for our 80-something blanket-making volunteer

Carseat for baby weighing 27 lbs.

Gerry carrier 

Got Shoes?
TLC is once again collecting shoes during Sept. and October. TLC will be paid for the shoes which will then be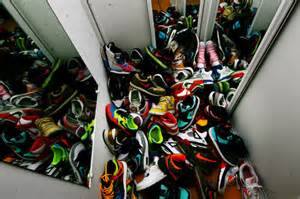 sent to a third world county. You can clean your closet, help a local charity and a third world country. WOW!
We have some enthusiastic volunteers: Michelle is heading up this amazing fund raiser.  She has arranged for the local libraries to be used as drop off locations. So bring those shoes and take home a great new book. If you are a business owner willing to host a box, let us know. We will advertise your location.
How can you help?
>Volunteer. thelifecenterfl@gmail.com or 352-597-0119. Ask for Barbara 
> Like us at https://www.facebook.comTheLifeCenterOfHernando
> Learn more about TLC at www.LifeCenterofHernando.com
> Before shopping, click on https://smile.amazon.com/ch/32-0004500
> Donate anything with a title. 877 227 7487 Mention TLC
> Send a donation to TLC  PO Box 10141 Brooksville, FL 34603
The life Center of Hernando, Inc. is a charitable organization registered under s.
496.411(3), F.S. A copy of the official registration may be obtained from the division of
consumer affairs by calling 1-800-435-7352 Toll-Free within the state. Registration does
not imply endorsement, approval, or recommendation by the state. The Life Center's registration number in Florida is CH 22951.